Mostar Street Arts Festival is an initiative of urban street art and culture that celebrates its seventh birthday this year. It was started in 2012. as an attempt to activate and unify young, creative individuals and that the time and location of the city for their art are given. With six years of experience, this festival has created a recognizable multicultural platform of street art in Mostar which has, thanks to its recognizable energy, connected hundreds of authors from both Mostar and the world.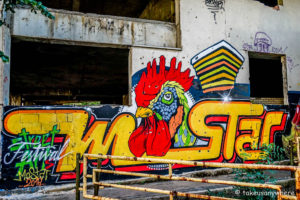 These authors have created works of art in the streets of Mostar and changed it in their own image that left a mark in the art world. This year, guests from Croatia, Serbia, Argentina, Brazil, Italy, Austria and Germany will be leaving their mark on the streets of Mostar and add their own work of art to the great gallery of street art that is becoming more and more recognizable in the world. Other than the murals that are being painted during the Festival- there are multiple culture events for all generation during which they will exchange ideas, plan further cooperation and with which new artist will be affirmed.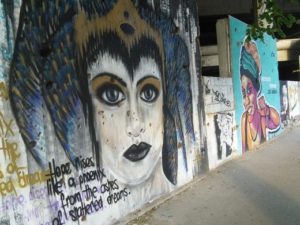 During the entirety of July, building of Mostar will be transformed into painting cloths and enriched with new murals. The previous years have left a great impact on the city of Mostar and the entirety of the city has been transformed from a dull, predominantly white exterior to a colorful, artistic expression of the youth that have so much to offer to not only the city of Mostar, but to the cultural background that is slowly cultivating in Mostar and the region.